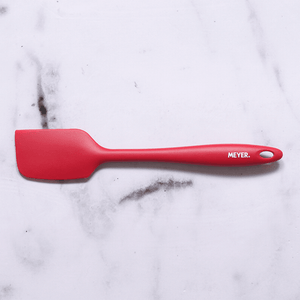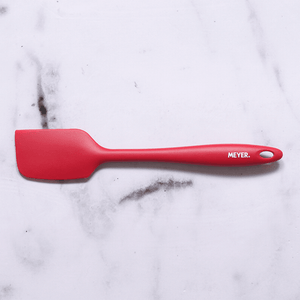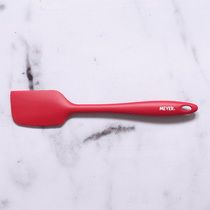 Meyer Silicone Spatula, Red
₹ 540.00
(20% Off)
Regular price Save ₹ 135 MRP ₹ 675.00 Sale price
Inclusive of all taxes
Why buy the Meyer Silicone Spatula, Red?
A better alternative to plastic as these are heat-resistant at much higher temperatures and easily flexible
Ideal protection for your non-stick as well as stainless cookware
The seamless construction also means no crevices for food to get stuck in, which makes cleaning relatively effortless
Thin, flexible edges glide under foods in the pan to keep them intact
Ideal for sautéing, flipping eggs and slips under delicate things, like crepes or fish fillets, without damaging them or shoving them around the pan
Stain-resistant heads are easy to clean and dishwasher safe for convenience
Silicone rubber is inert. It does not emit fumes of any sort, leach into food, or pose any health risk
BPA Free also Alkali & Acid resistant and 100% safe for you and your family
Warning: DO NOT leave this Silicone accessory unattended in a hot pan
ADDITIONAL INFORMATION

Product Code
47845-C

Country of Origin
China

Material
Silicone

Product Dimensions
Length: 29 cm
Width: 6.1cm

Colour
Red

Common/Generic Name
Meyer Silicone Spatula, Red

Seller/Importer Name
Meyer Housewares India Private Limited
Add: 30, Link Road, Lajpat Nagar-3, New Delhi- 110024

Package Contents
1 Meyer Silicone Spatula, Use and Care Instructions

SHIPPING AND DELIVERY

The date of delivery is usually between 3-4 working days. However, this can vary according to the location, climatic conditions and area distress

ASK A QUESTION

We are open to your questions. Whether you want to understand more about your cookware, master the technique of cooking, our Supper Team is here to help you! Share your doubt, query or concern!