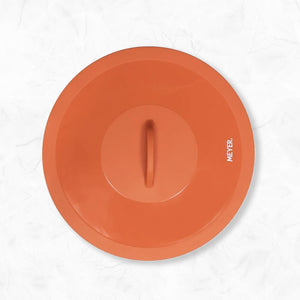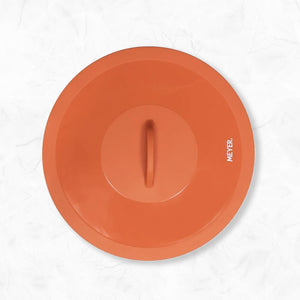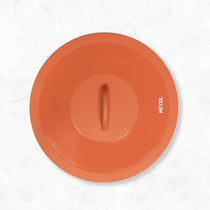 Meyer Silicone Suction Lid 34cm - Food Freshness Saver Cover
₹ 750.00
(62% Off)
Regular price Save ₹ 1,225 MRP ₹ 1,975.00 Sale price
Inclusive of all taxes
Why buy the Meyer Silicone Suction Lid, 34cm (Food Freshness Saver Cover)?
100% Safe: BPA free, made of 100% food-grade silicone and approved by US FDA for safety
Versatile: Perfect to use as a cover of any container or cookware that doesn't have a lid. You can use it over stainless steel, cast iron, aluminium cookware provided they have smooth edge or rim.
Durable: The heavy-duty silicone lid will retain its shape for long while withstanding warping.
Easy to use: For storing, simply press down gently on the handle. To test suction, gently pull up the handle. To release suction, gradually lift the edge or slide off
Multipurpose: Oven, microwave, freezer, refrigerator, and dishwasher safe; oven safe up to 450 degrees Fahrenheit (degree C)
ADDITIONAL INFORMATION

Product Code
47842-V

Country of Origin
Vietnam

Material
Silicone

Product Dimensions
Diameter: 34 cm

Colour
Orange

Item Shape
Round

Common/Generic Name
Meyer Silicone Suction Lid 34cm - Food Freshness Saver Cover

Seller/Importer Name
Meyer Housewares India Private Limited
Add: 30, Link Road, Lajpat Nagar-3, New Delhi- 110024

Package Contents
1N Silicone Lid, Use and Care Instructions

SHIPPING AND DELIVERY

The date of delivery is usually between 3-4 working days. However, this can vary according to the location, climatic conditions and area distress

ASK A QUESTION

We are open to your questions. Whether you want to understand more about your cookware, master the technique of cooking, our Supper Team is here to help you! Share your doubt, query or concern!